Posted on
Lansdown Golf Club – Product Testimonial
Lansdown Golf Club, near Bath, selected Indigrow as one of their chosen suppliers for the 2017 season. Head Greenkeeper, Paul Garland, chose Indigrow based on their innovative products, along with the advice provided by his area representative, Neil Baker.
The first change made was to utilise Impact Humik N 25-0-0 on the tees and aprons. This product, packed with humic acid, helped to ensure a consistent green colour throughout the playing season. Paul told us that "just half a bag per tee provided instant colour and has given us great long-term results".
As well as improving turf health with Impact Humik N 25-0-0, Paul also chose to upgrade his wetting agent programme, but switching to Magnum Granular and Magnum Blaster Pellets. He told us that "the combination of using Magnum Blaster Pellets in the irrigation tank, and Magnum Granular on the bunker banks and driest greens, really helped to relieve the effect of dry spot during the warm summer months".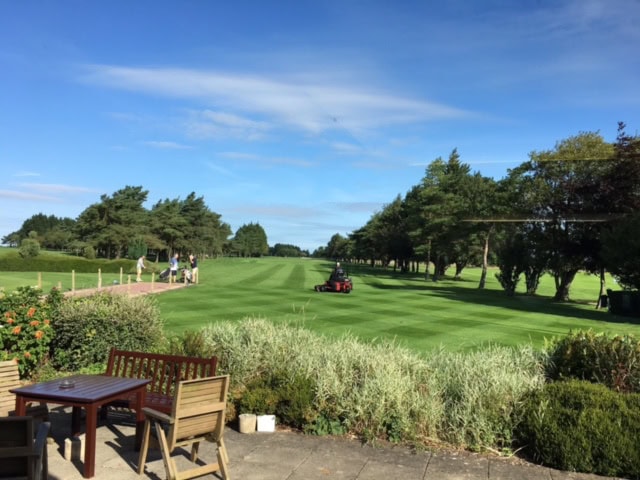 Whenever spraying, Optik Blue Spray Dye and Optik Anti-Foam were both used to reduce foaming in the spray tank during mixing and to improve accuracy whilst spraying. Paul noted that "Indigrow's Optik products worked effectively when added to the spray tank, improving my use of Indigrow's range of products, as well as that of some of my other suppliers".